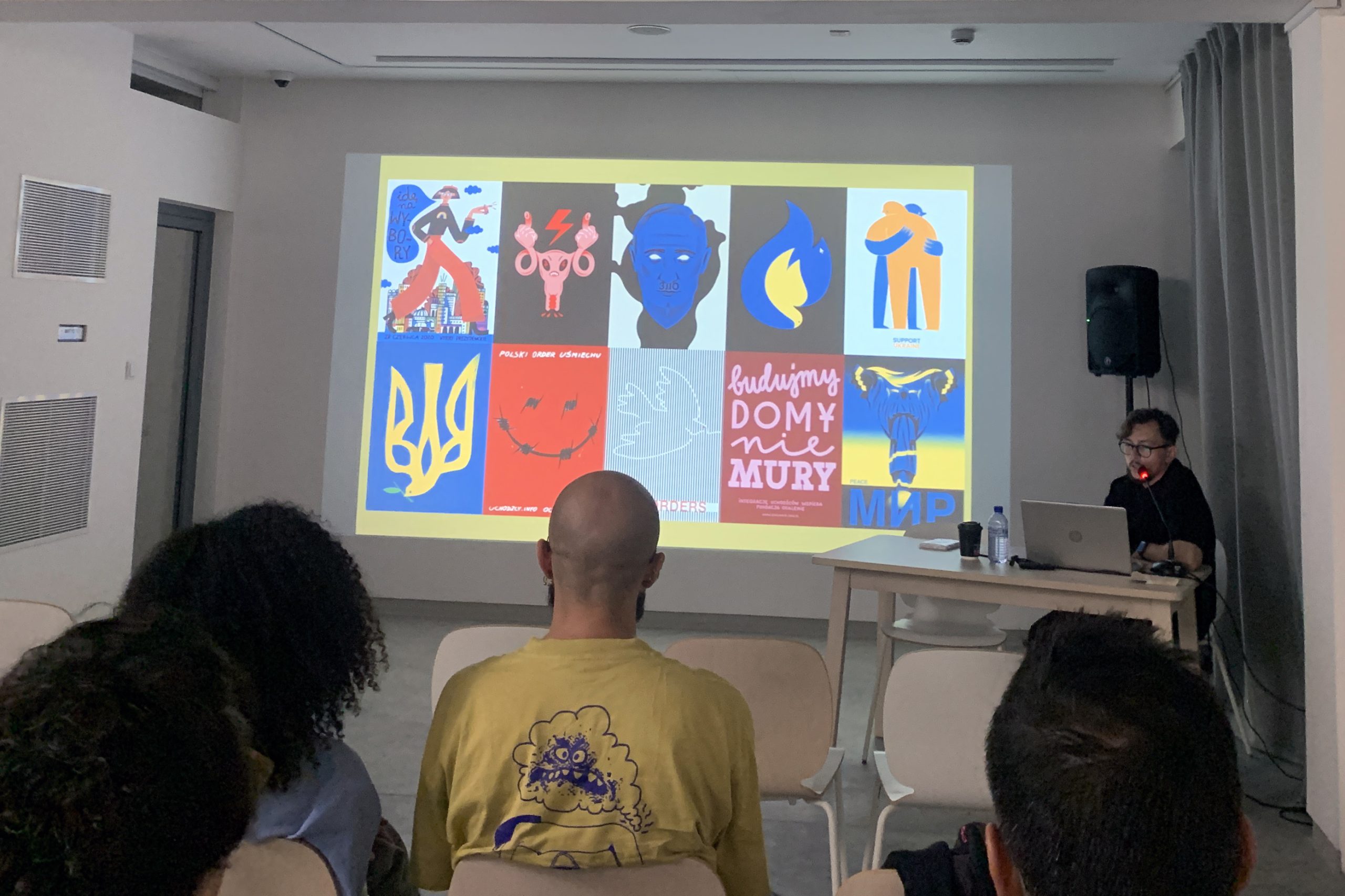 A series of presentations and public discussions took place in the 2nd Cyprus Poster Triennial exhibition programme framework.
The poster as political act and object of collective viewing: a discussion on control and censorship
Although censorship in art is a constant topic for study in the fields of sociology, art history or political philosophy, the question of censorship or institutional control over the ideology and social value of posters has been less studied. However, the revolutionary dimension of the poster, its political role and its function as an object of collective viewing and thus as a tool of propaganda, which was established especially after the French Revolution, make it necessary to discuss the limits of freedom of expression. In a democratic society, can or should there be restrictions on the design and circulation of posters in order to prevent possible harm or offence, or does any attempt at control already undermine the foundations of the democratic state?
Discussion: Dr. Efi Kyprianidou, Assistant Professor of Philosophy and Dr. Evripides Zantides, Professor of Graphic Design and Visual Communication, School of Fine and Applied Arts, Cyprus University of Technology
Polish Poster Design and Me
In the speaker's words, "The main theme of my lecture will be Polish Poster Design. I will discuss its evolution throughout the decades and briefly consider the elements that impacted its international position. Then, I will present the paths of changes over the years. After the historical part, I will turn to the contemporary condition of the polish poster design, and I will present my works on this background."
Speaker: Dr. Bartosz Mamak, Lecturer and graphic design practitioner, Poland